Web design with Akank Solutions
Web design encompasses many different skills and disciplines in the production and maintenance of websites. The different areas of web design include web graphic design; interface design; authoring, including standardised code and proprietary software; user experience design; and search engine optimization.
Website Designing is a one stop destination to get a website design and development service. Our efforts are focused on combining the best of design, code, and content to achieve a perfect online presence as a web design company in New Dehli, India. Our top rated website designing company in New Dehli provides services at affordable rates to meet the demands of our clients. Our designs complement the purpose of the website with a spectacular theme.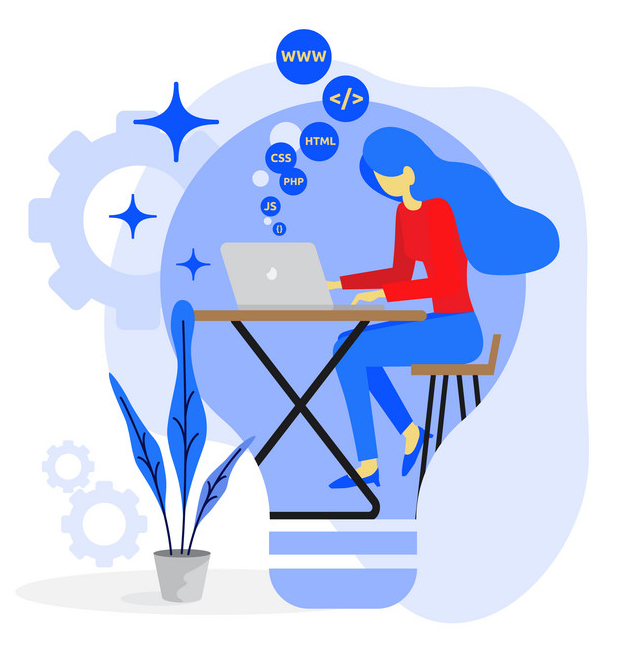 Static website Designing
Static Website Designing involves small as well as huge websites but with simple designs and without complex programming. WebShree provides static website designing services which is appealing and creative. These static websites allows businesses to explain their company's goals and objectives. We help you in planning, design, and development of your personal or corporate websites. The main purpose of our static website designing services it to provide you with an online presence. This would help you to showcase your products and earn business. These website designs did not require databases, ecommerce systems or extensive custom coding.
Dynamic Website Designing
A server-side dynamic web page is a web page whose construction is controlled by anapplication server processing server-side scripts. In server-side scripting, parameters determine how the assembly of every new web page proceeds, including the setting up of more client-side processing.
A client-side dynamic web page processes the web page using HTML scripting running in the browser as it loads. JavaScript and other scripting languages determine the way the HTML in the received page is parsed into the Document Object Model, or DOM, that represents the loaded web page. The same client-side techniques can then dynamically update or change the DOM in the same way.